SHARBATI BASMATI RICE
The provided Sharbati Basmati Rice is demanded in canteens, homes, restaurants etc. This rice is grown and cultivated by diligent agro experts without using harmful fertilizers.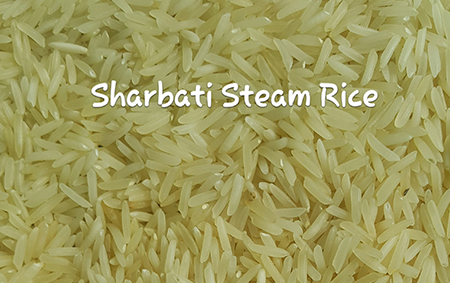 The offered Sharbati Basmati Rice is applauded for its tempting flavor and purity among our global patrons. Sharbati Rice is a variety of basmati rice and is very economical. Long Grain Sharbati Rice is easy to digest as it consists of quality dietary fiber. Some of the unique features of our rice are its fragrant aroma and taste. Sharbati Basmati Rice is known for its scrumptious taste, non-sticky nature and excellent quality.
Backed by the team of experienced professionals, we are exporting Sharbati Basmati Rice to our renowned clients.
Features:
Rich in nutrient
Exceedingly delicious
Free from impurities
100%  Clean, Premium quality Rice
We Make Every Grain Special